Sunday, May 31, 2009
Stand Back from the Yellow Line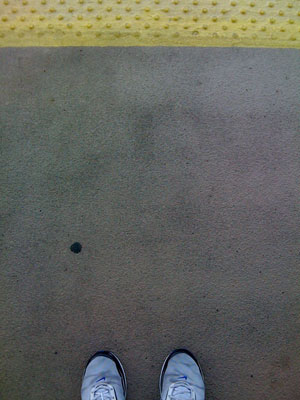 I've been seeing that yellow line and my feet a lot lately. This is the train station where I catch the train to work. This is my third weekend in a row working on a project. Until today, it was feeling like it might never end, but we made a lot of progress, and now I can say the end is in sight, instead of feeling that the end is near.
That's one reason why this is my first blog post this month, in the evening of the last day of the month. Bleah.
Posted at 10:09 PM
Note: I'm tired of clearing the spam from my comments, so comments are no longer accepted.
This site is copyright © 2002-2023, Ralph Brandi.