I'm still sick. This cold just won't quit.
I went out briefly on Easter Sunday and shot some shots up at Sandy Hook. These are houses in Officers Row, a set of beautiful houses from the days when the Coast Guard base on Sandy Hook was larger than it is now, houses that are being allowed to gently fall apart for the most part. The building in the foreground is actually being used by the American Littoral Society, but the rest of the houses are boarded up. I really wish they would refurbish these places; they're gorgeous.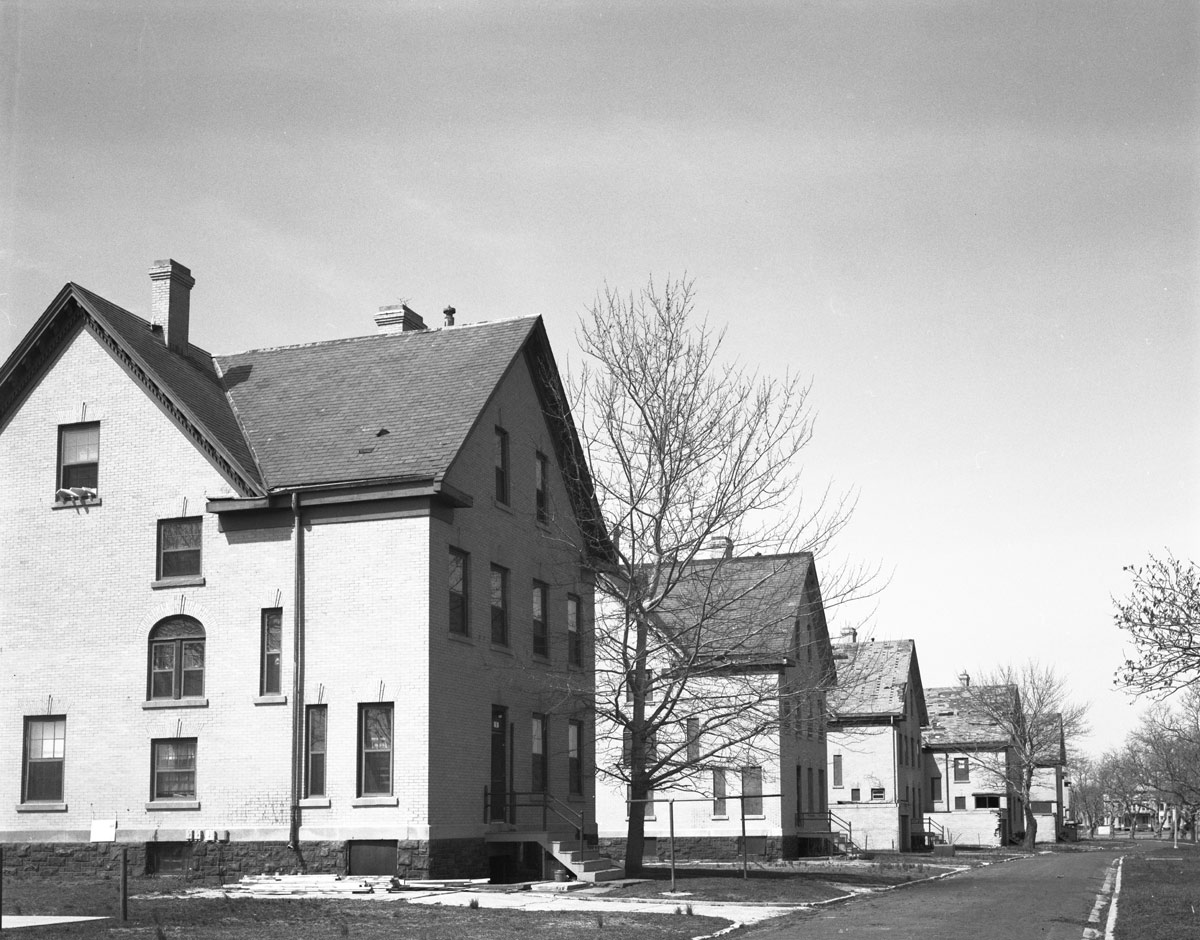 I decided to shoot with the Intrepid, using Tri-X at f/22, 1/100 of a second, Rodinal 1:15 14 minutes.
Posted at 11:09 AM
Link to this entry || No comments (yet) || Trackbacks (0)